Maintenance Technician Opportunities
Become a Valued Member of the Team
The goal at BRT is to recruit, serve, and retain great people and develop long-term relationships. Learn why maintenance technicians choose BRT.
Competitive Pay and Benefits
BRT is focused on providing maintenance technician team members and their families with a wage and comprehensive benefit package that exceeds the marketplace.
Work/Life Balance
BRT encourages a work/life balance that establishes a foundation for a healthy lifestyle. This promotes a balanced personal and career life to reach a fulfilling retirement.
Collaborative and Supportive Teams
BRT's servant leadership and family atmosphere provides and environment of excitement, creativity and service.
Certification / License Assistance Program
BRT offers technicians paid training opportunities allowing acquisition of certifications, licensing and additional compensation to perform a full spectrum of services to the fleet.
Additional Offerings
Maintenance team technicians are offered an annual boot stipend, tool allowance, uniforms, including weekly cleaning.
Team Member Benefit Program
We've crafted our benefits program to be one of the best in the industry.
Overtime pay after 40 hours
Healthcare – starts 1st of the month following 30 days
Generous PTO & Holidays
401(k) with Company Match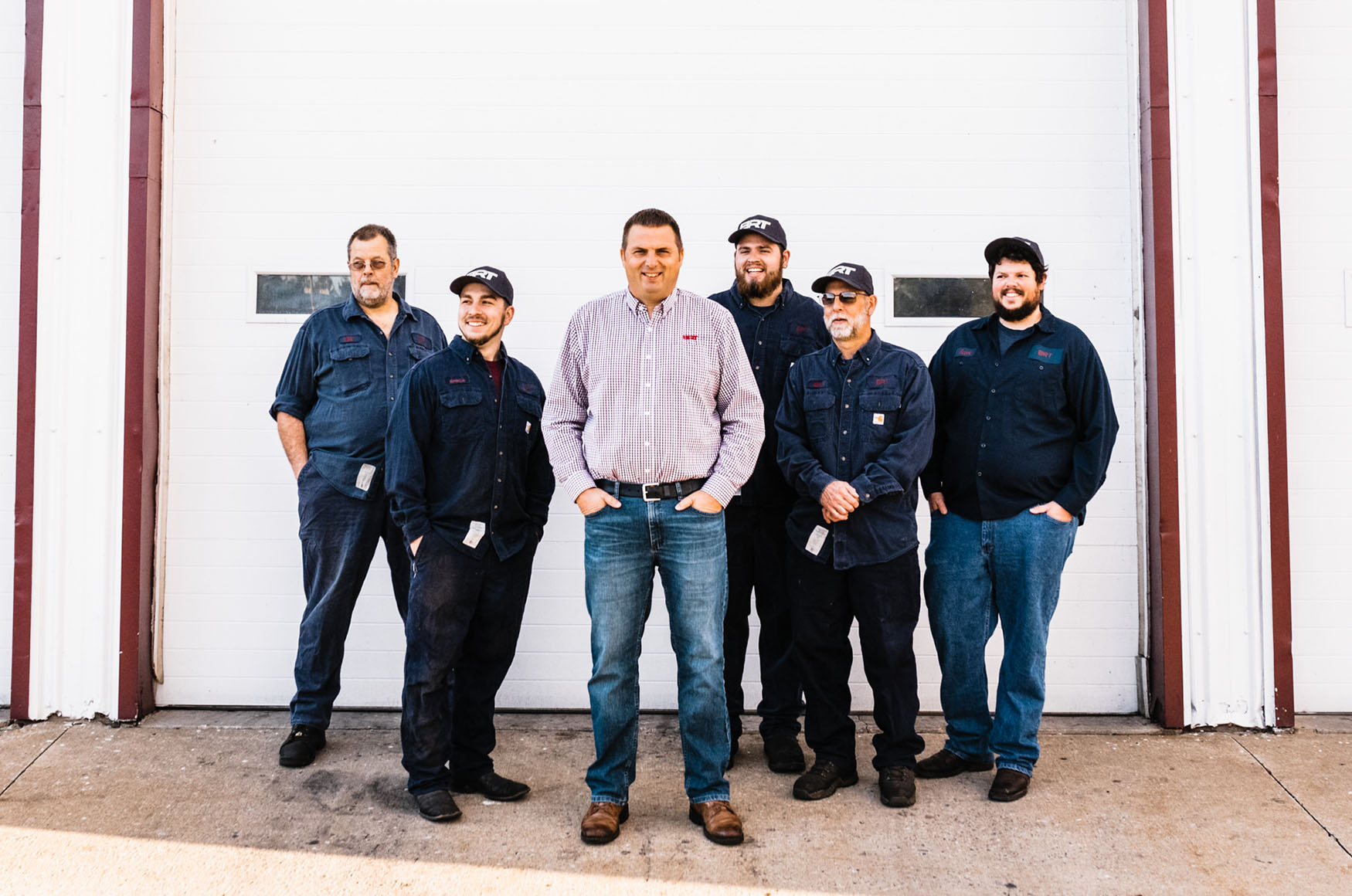 Available Maintenance Positions
BRT Maintenance Team Insights
"I enjoy BRT because I am treated as a person, not just a driver. There is flexibility if I need to be home for an appointment, or anything I need. Anytime I have ever called into the office, I have been treated very well and with respect, no matter the situation. I also enjoy the fact that the Supervisor has been out in the field doing what I do daily and understands what is going on. The equipment is second to none – there is no "bailing wire and duct tape" repairs. When there is a problem with the equipment it is repaired correctly right away. With BRT, it is not just about how much money can be made and saved, it is about the people."
Lima, OH
"BRT is a great company to work for. From top-of-the-line equipment to the competitive pay and benefits, it is the best driving job I've had in my 25-year career. Dispatchers are great to work with and management is quick to reward hard work. The management team gives straightforward answers and keeps their word, when they tell you something they will follow through. Employees are looked at as assets rather than just another number. Very happy to be part of the team at BRT."
Lima, OH
"I have after more than a decade of driving found the company that I have been searching for. Here I am a valued person and not a number or steering wheel holder. Everybody up to and including the owners of the company know me by name. The equipment is top of the line, dispatch is phenomenal, and the pay and benefits are among the best in the business. I know that if you are lucky enough to join the team, you'll feel the same way."
Beaumont, TX