BRT, Inc. is a quality transporter of bulk liquid products and has been your partner in Security, Safety and Service since 1980. Based in Parkesburg, Pennsylvania, we serve clients throughout the Mid-Atlantic and much of North America.
History of BRT: A Family-Owned Business
Kenneth Mast, an entrepreneurial man, purchased Buck Run Farm in Parkesburg PA from his father Elam Mast in 1950. The Buck Run Farm was named after the Buck Run creek which flows through the property. Kenneth worked as a dairy farmer and developed various agricultural related services. To supplement his income in the winter months, he began delivering heating oil to residential homes for J. C. Hayes, Inc. in 1955.
Sixteen years later, the owner Jay Hayes, asked Kenneth to purchase a truck tractor to pull a tank trailer that Hayes had acquired. Kenneth agreed and purchased a 1967 Ford W-1000 cabover truck tractor in 1971. His role then changed from a residential delivery driver to delivering fuel by tractor-trailer from various pipeline terminals and refineries to Hayes' bulk storage tanks. Kenneth operated the Ford until it was later traded-in for a 1975 Kenworth W-900, which had more horsepower and a better ride.
Scroll down to continue reading
In 1980, Kenneth's sons, Harold and Robert Mast, purchased the single truck tractor, the Buck Run Farm, and the agricultural related businesses which they named Buck Run Supply. They soon discovered additional income would be required to support two families. The Mast brothers learned of an opportunity to serve another fuel distributor, L.L. Meloy & Sons in Coatesville PA. They contacted owner Donald Meloy and as a result, began serving a second transport customer. Another truck tractor was purchased (a 1967 International cabover) and began delivering petroleum to Meloy's bulk storage tanks.
Phillip Robinson of Mauger and Sons – operating as Walker Oil, Inc.- learned about the Mast brothers serving J.C. Hayes, Inc. and L.L. Meloy & Sons, and requested transport delivery service to his family's convenience stores and bulk storage tanks located in West Chester and Nottingham PA.
Scroll down to continue reading
Due to agricultural business seasonality, and an increased demand for transport services, it was decided to focus solely on transportation. In 1987, Buck Run Supply was renamed Buck Run Transport. With the announcement of Robert Mast's retirement in 1993, Harold invited his younger brother Daniel Mast to partner and purchase Robert's ownership. Through the years, customers began to shorten Buck Run Transport to "BRT". In 1994, to honor customer input, the company was renamed BRT, Inc. Between 1994 and 2010 the team at BRT was privileged to primarily serve local petroleum marketers and in 2010 a new chapter began to include regional and over-the-road transportation services.
What began in 1980, and continues to remain today, is the BRT foundational purpose of serving one another, providing solutions for customers, and partnering with suppliers to achieve operational excellence every day of the year!
Meet the Team at BRT
BRT has a knowledgeable team of drivers and support team members who have a singular purpose of serving others and focusing on BRT's core values of Safety, Security, and Service.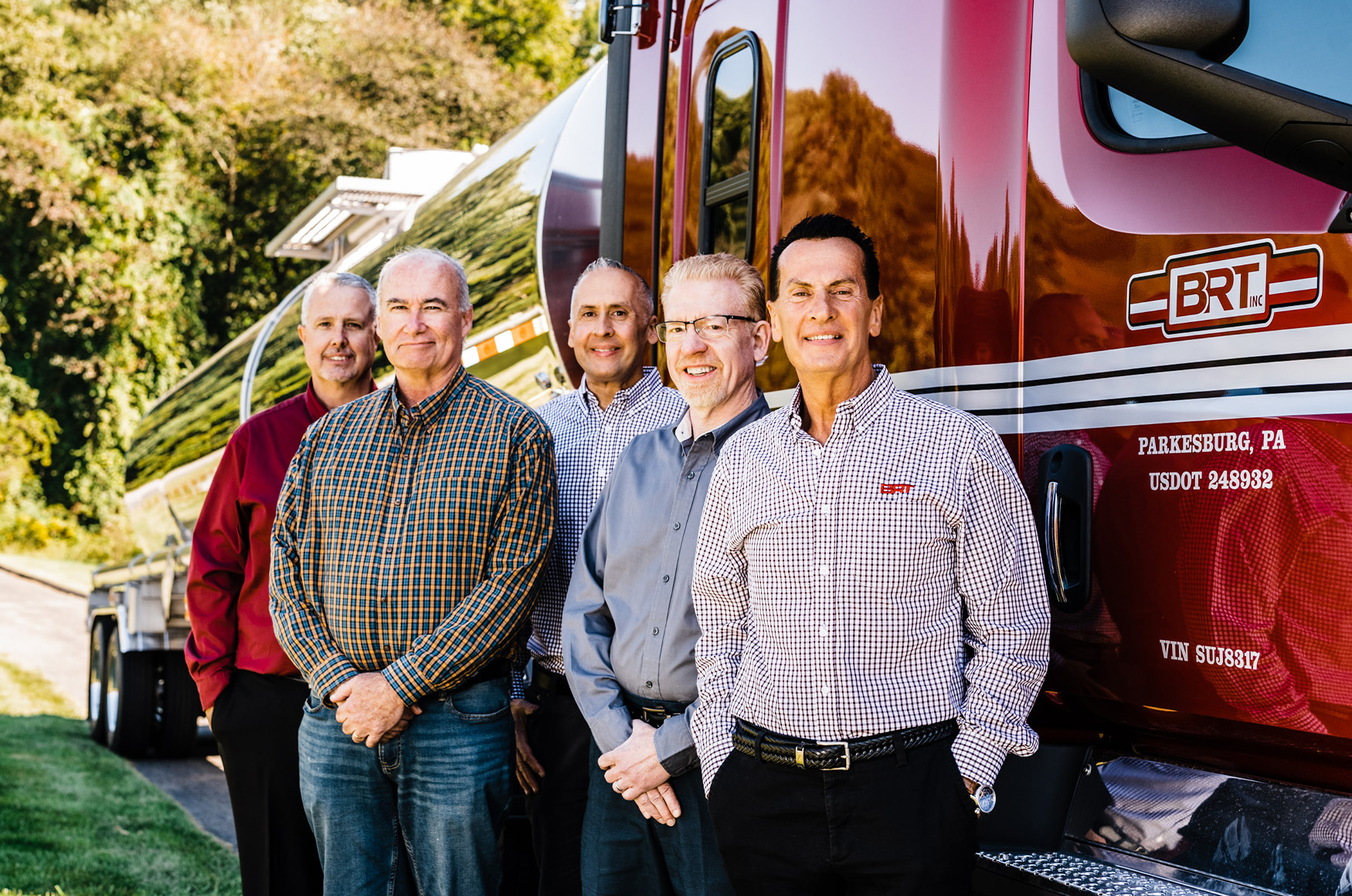 Modern Equipment for Your Comfort & Safety
BRT has an absolute interest in driver comfort and safety. The fleet is designed on a premise of getting drivers home safely while maintaining customer requirements and product integrity.
Click the "
" icons to learn more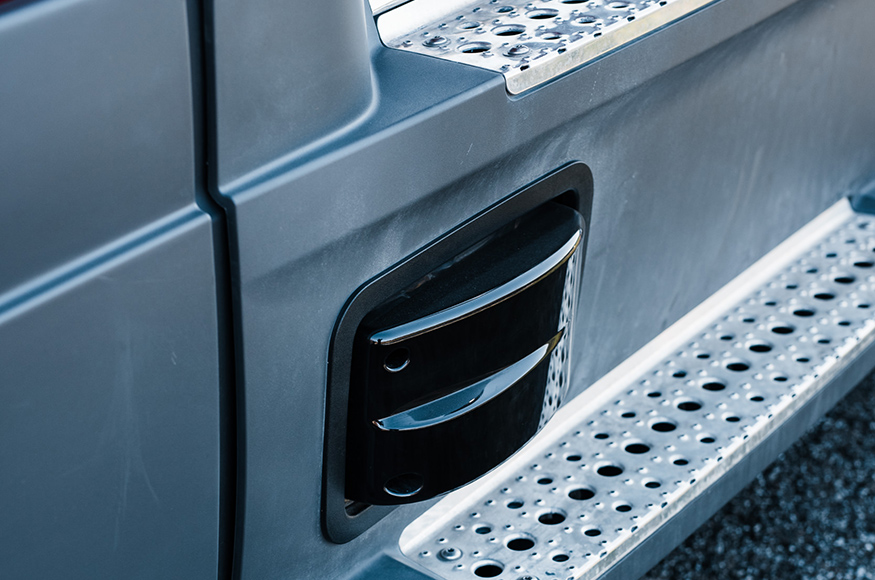 Side Guard Assist
Side Guard Assist alerts driver if an object is located in the right-side blind spot.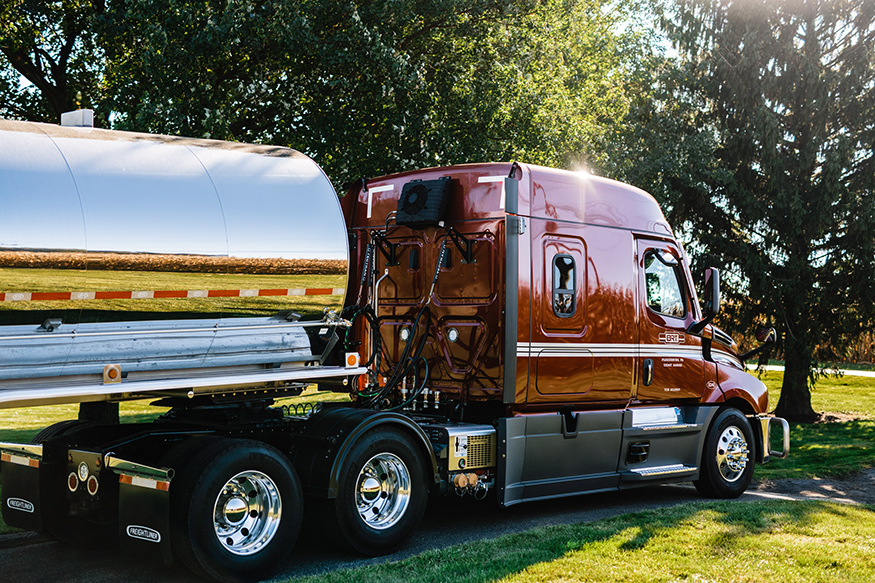 Roll Stability
Roll stability reduces the risk a vehicle rollover.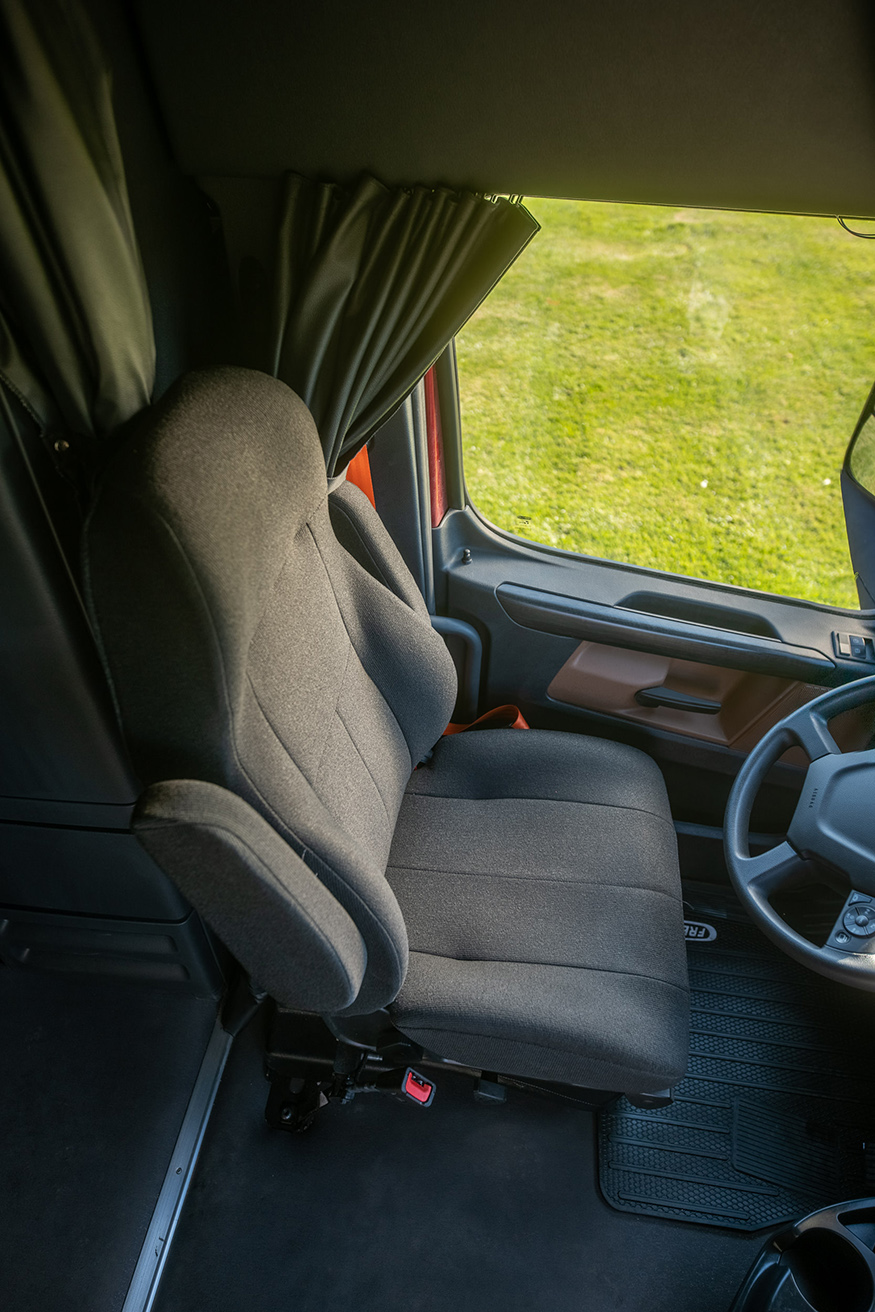 RollTek Seat
RollTek seats combine side airbag protection with the latest advances in seat belt technology.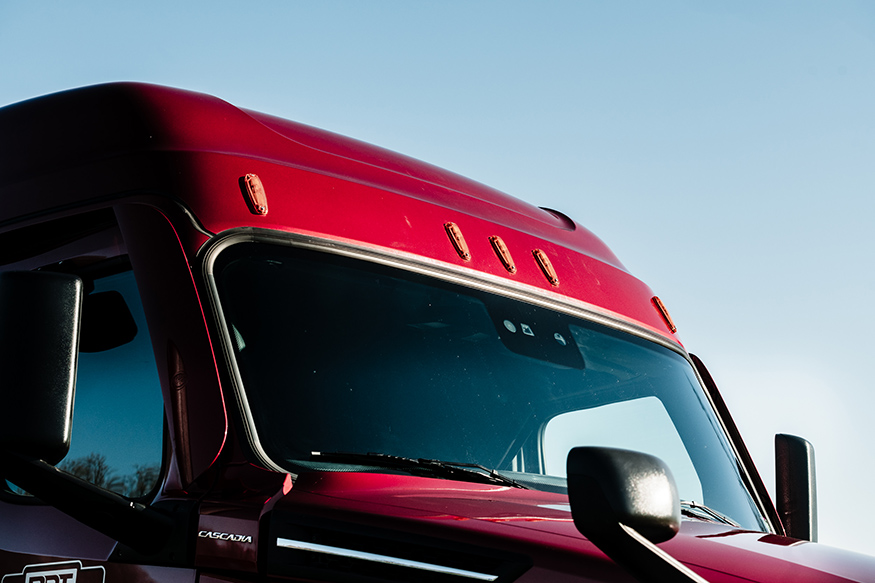 Lane Departure
Lane departure audibly alerts drivers when vehicle is not centered in travel lane.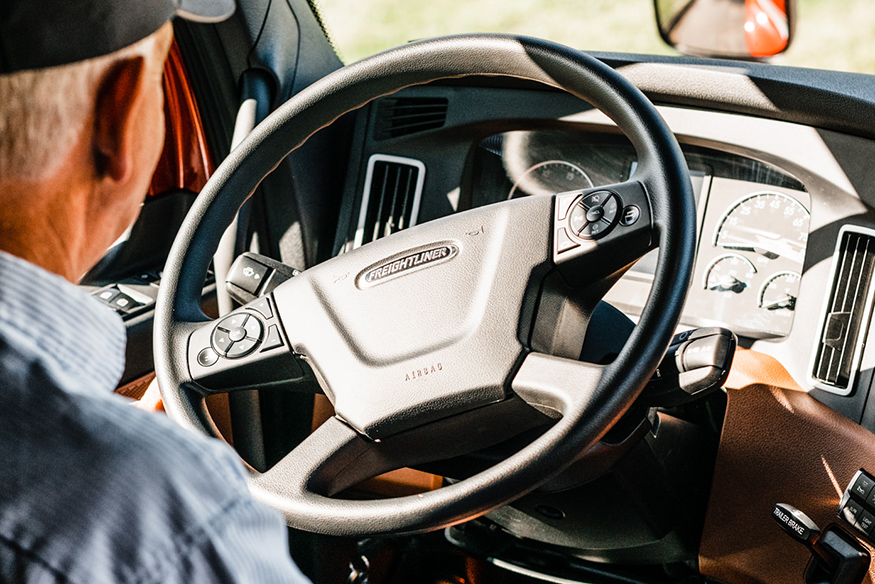 Automatic Transmission
Automatic transmissions are primarily utilized for driver comfort and fuel savings.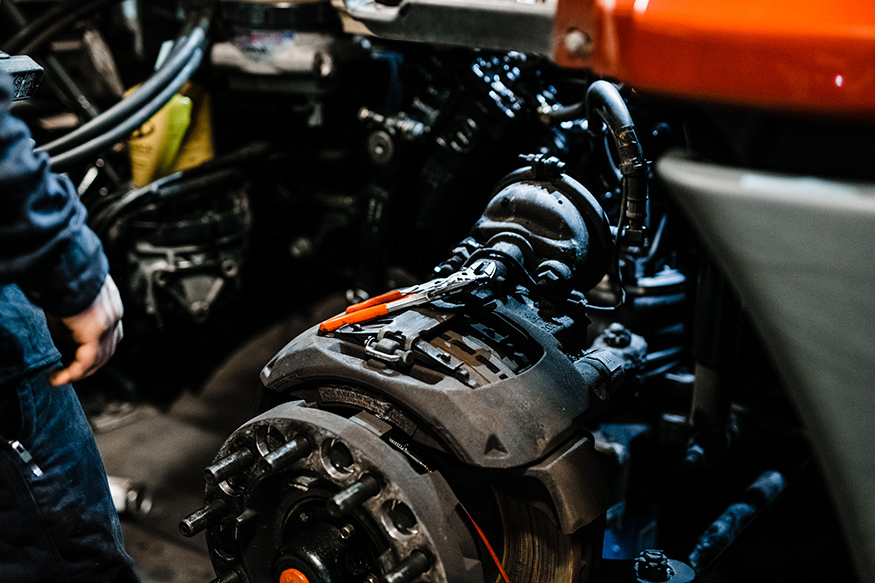 Disc Brakes
Disc brakes reduce stopping distances by 30% and are standard on all new equipment.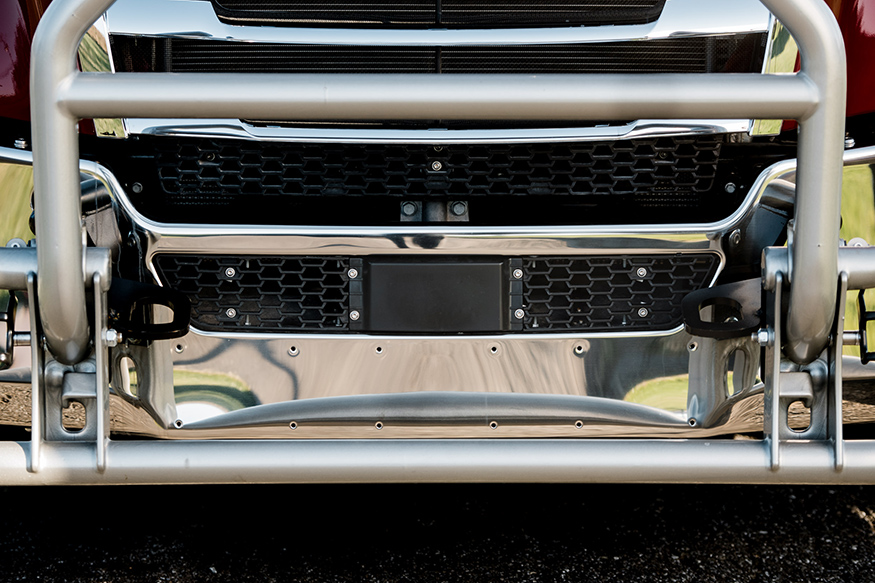 Collision Mitigation
Collision Mitigation prevents and reduces the severity of a collision.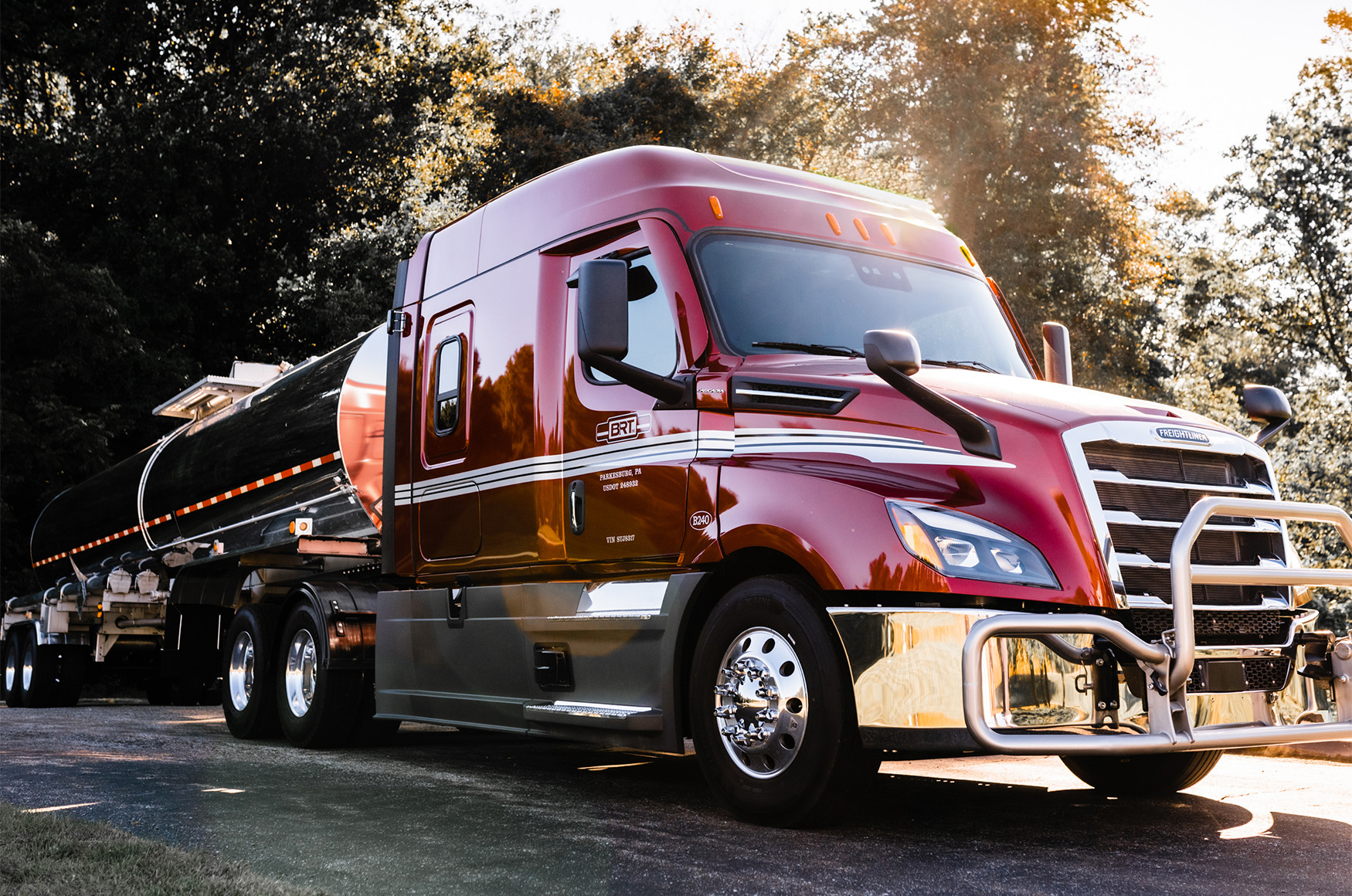 Localized Service, National Footprint
Based in Chester County, PA, BRT serves clients throughout the Mid-Atlantic region as well as a growing regional presence and over-the-road service throughout North America.